Nag Nab
2021
silkscreen ink, graphite and acrylic on hand-dyed paper
digital cprints

Presented at Love Gallery (solo)
March 23, 2021 to April 19, 2021

Stove Works as part of I'm Not a Cartoon
September 24, 2021 - November 20, 2021

Nag Nab, an acronym for not all good not all bad, is a reflection on holding space for contradiction. The show comprised painted, silk-screened, and collaged works on hand-dyed printmaking paper along with two snapshot-sized, black and white photographs. Using imagery sourced from cam models, pornography, dancers, cartoons, including an ode to Mike Kelley, the works on paper layer erotic forms and performing bodies onto a saturated orange-red ground.


My Mother Laughs, 2021, collage, acrylic, silkscreen ink, dye on paper, 63 x 42 inches



Installation view, Nag Nab, Love, New York, NY (2021)




Trigger I, 2021, acrylic, graphite, dye on paper, 63 x 42 inches




Installation view, Nag Nab, Love, New York, NY (2021)




Not All Good Not All Bad, 2021 acrylic, graphite, ink, watercolor, dye on paper, 63 x 42 inches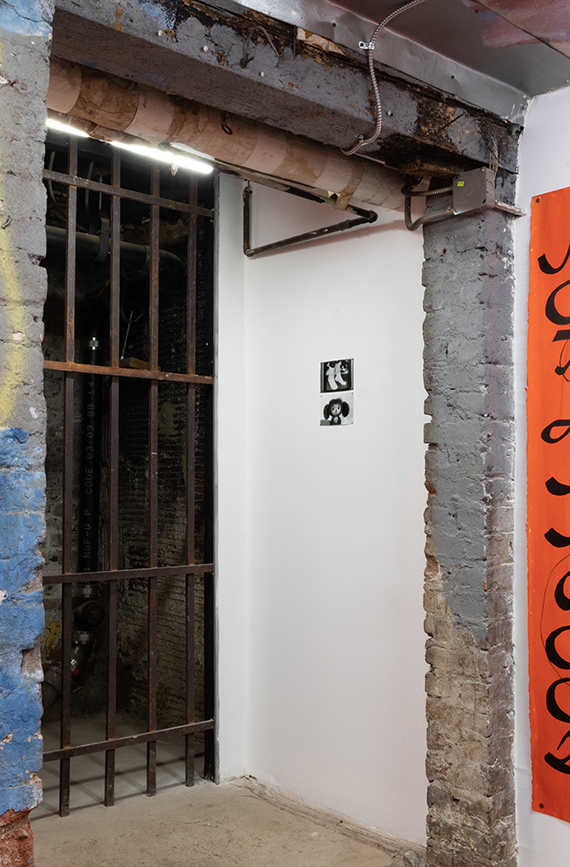 Installation view, Nag Nab, Love, New York, NY (2021)




Double column, 2021, black and white digital print, 8 1/4 x 6 inchess